Video to Video
A native application, for those who can use a little bit more personal guidance browsing online.
Help your customer face-to-face via videochats, which can be requested via your website on both mobile and desktop devices. The best part? It is directly integrated with your call center working from Salesforce. 
HASSLE-FREE SERVICE ON YOUR WEBSITE WITH THE
The application can easily be installed into your website or e-commerce platform, to make sure that service is delivered where it is needed. It is hassle-free for customers: just click the video icon on the website and, if an agent is available, you're good to go!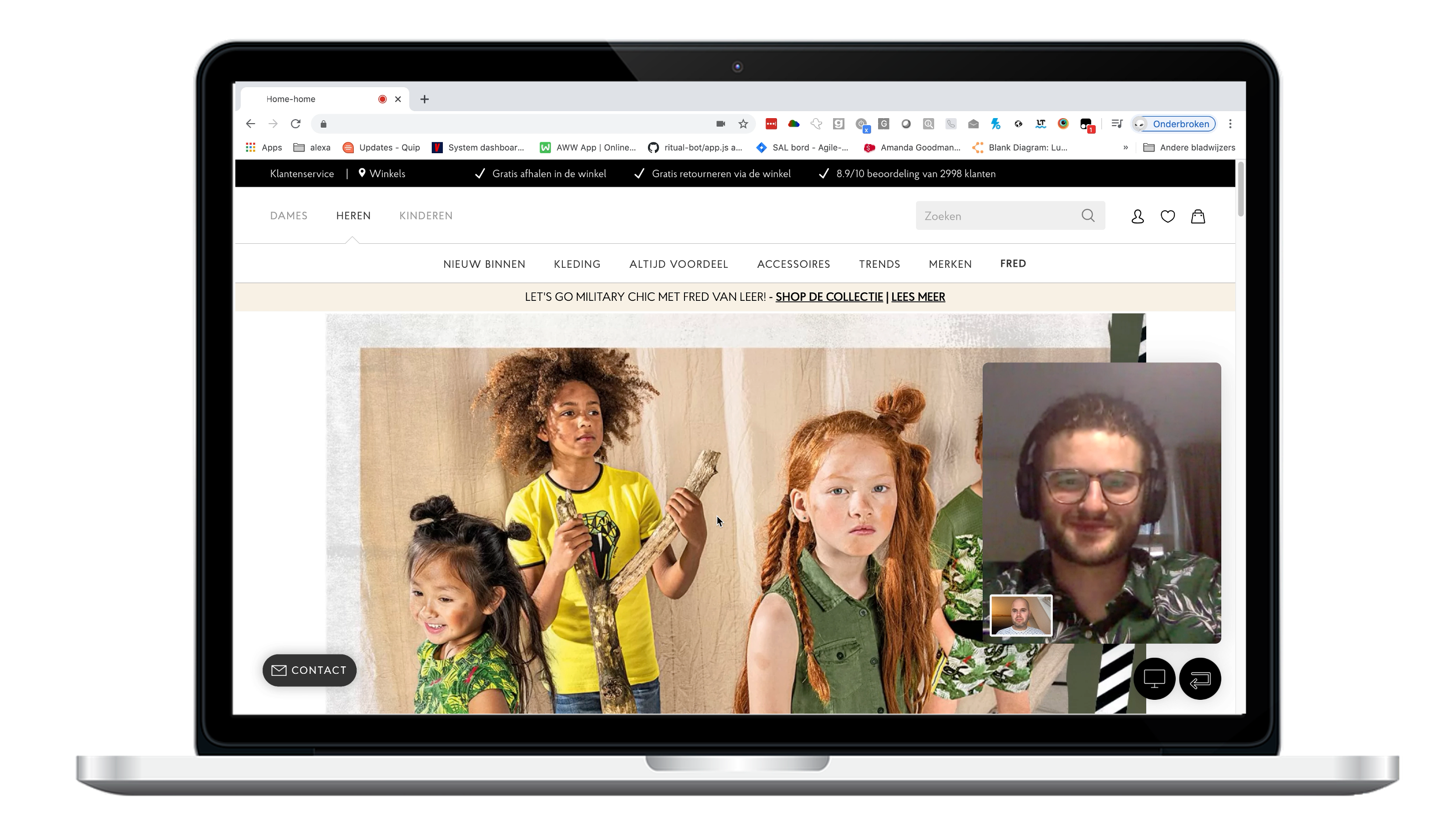 START YOUR FACE-TO-FACE SERVICE DIRECTLY FROM YOUR
The Video-to-Video app is downloadable in the AppExchange and implementation of the application is done in just one hour. Through the seamless, native integration in your existing Salesforce org, you can provide personalized service directly from your customer care center and with all customer data at hand. 
ALL DATA & FUNCTIONALITIES FOR
In addition to offering a personal customer service, you are also enabled to activate more sales opportunities through the co-browsing functionality on the desktop. While browsing or co-browsing the website, the session is being maintained. Delivering a personalized and seamless customer experience at distance has never before been this easy!
CREATE A SEAMLESS EXPERIENCE ON BOTH
No matter if a customer is on the road or chilling on his or her couch, the Video-to-Video service is available for customers on both mobile and desktop platforms. So whenever and wherever your customer is, you are face-to-face available for the best personal service possible.
ALL DATA & FUNCTIONALITIES FOR
While providing face-to-face service, you would like to offer the best support possible. By having all customer data available during the session, your agents can guide customers more focused due to existing information on purchase history, preferences and personal data. Engage your customers by exceeding their expectations!
USE VIDEO-TO-VIDEO FOR A WIDE VARIETY OF
Personal communication is important for every type of business, whether it is within business to consumer or business to business. Especially when face-to-face interaction is more difficult, a data-driven videoplatform enables every type of organization to optimize internal communication and customer care. Our Video-to-Video application offers you the optimization required within for example Retail, Financial Services and Healthcare, but also for internal communication within corporate organizations. Choose your use case and optimize your engagement processes.