Clienteling App
A native application to service customers instore on a complete new level, supported with 360° data, loyalty, stock info and more.
With the VANEIGENS Clienteling App, you can enable store employees to deliver personal, instore customer service based on data, including information on personal preferences, order history, loyalty status and more.  
DIGITAL SERVICE BROUGHT TO LIFE WITH
The VANEIGENS Clienteling App offers a complete solution to service customers instore and connecting online data with offline experiences. Combine 360° customer data, like order history and personal preferences, with stock information, loyalty programs, digital selling and a runner app. All data is realtime connected with your Salesforce Platform.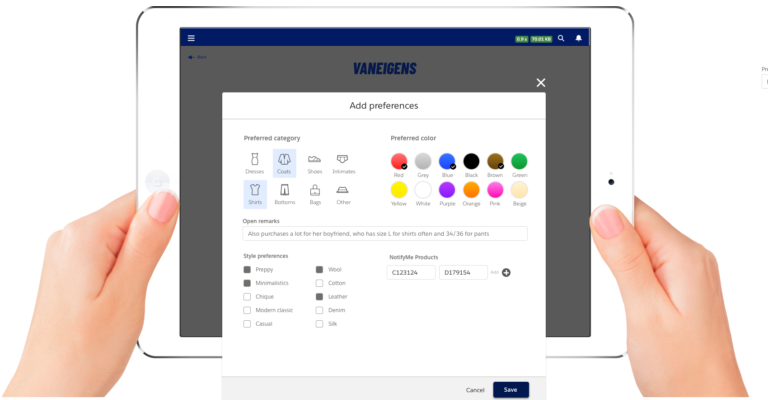 ALL FEATURES FOR THE A NEXT LEVEL
The creation and providing insight of a profile is the base of the clienteling solution. Make sure that, whichever channel is used, it is possible to update the details through the app. Preferences, sizes and personal information can change, so give control on the data to service agents and customers themselves.
COMBINE DATA & CUSTOMER SERVICE FOR
Direct, one on one communication with your customers is essential. Select the channel, the topic and the exact message and send it to your customer straight from your store. Of course, all communication is directly stored and connected to a customer account in your CRM.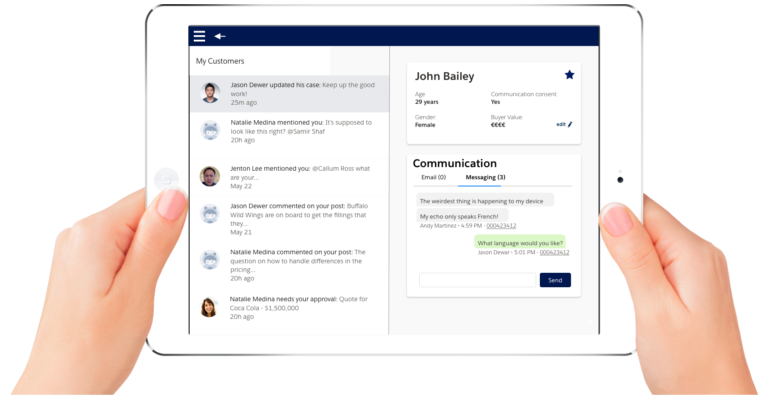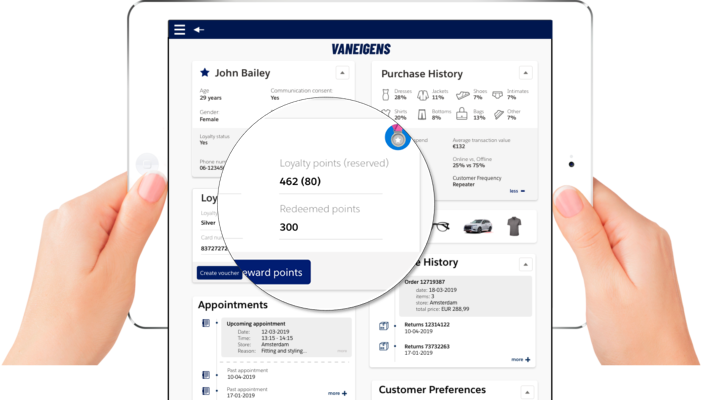 COMBINE DATA & CUSTOMER SERVICE FOR
Loyal customers want to be recognized for their behavior and loyalty, so make sure that this status is provided to the service agents within the clienteling technology. Also, the registration of purchases should of course be easily integrated. Service agents should be able to unburden these customers and provide the best service possible. The VANEIGENS Clienteling App enables you to do this.
MANAGE AND EXCEED EXPECTATIONS WITH REALTIME
There is not much as annoying as when the preferred item is out of stock and you cannot get it at that moment or soon after. This bad customer experience decreases customer engagement. By monitoring your stock through the clienteling solution, you can service your customers with the right information on availability, and even order the required item directly on the spot, for delivery at home. Let us enable you with our Clienteling App.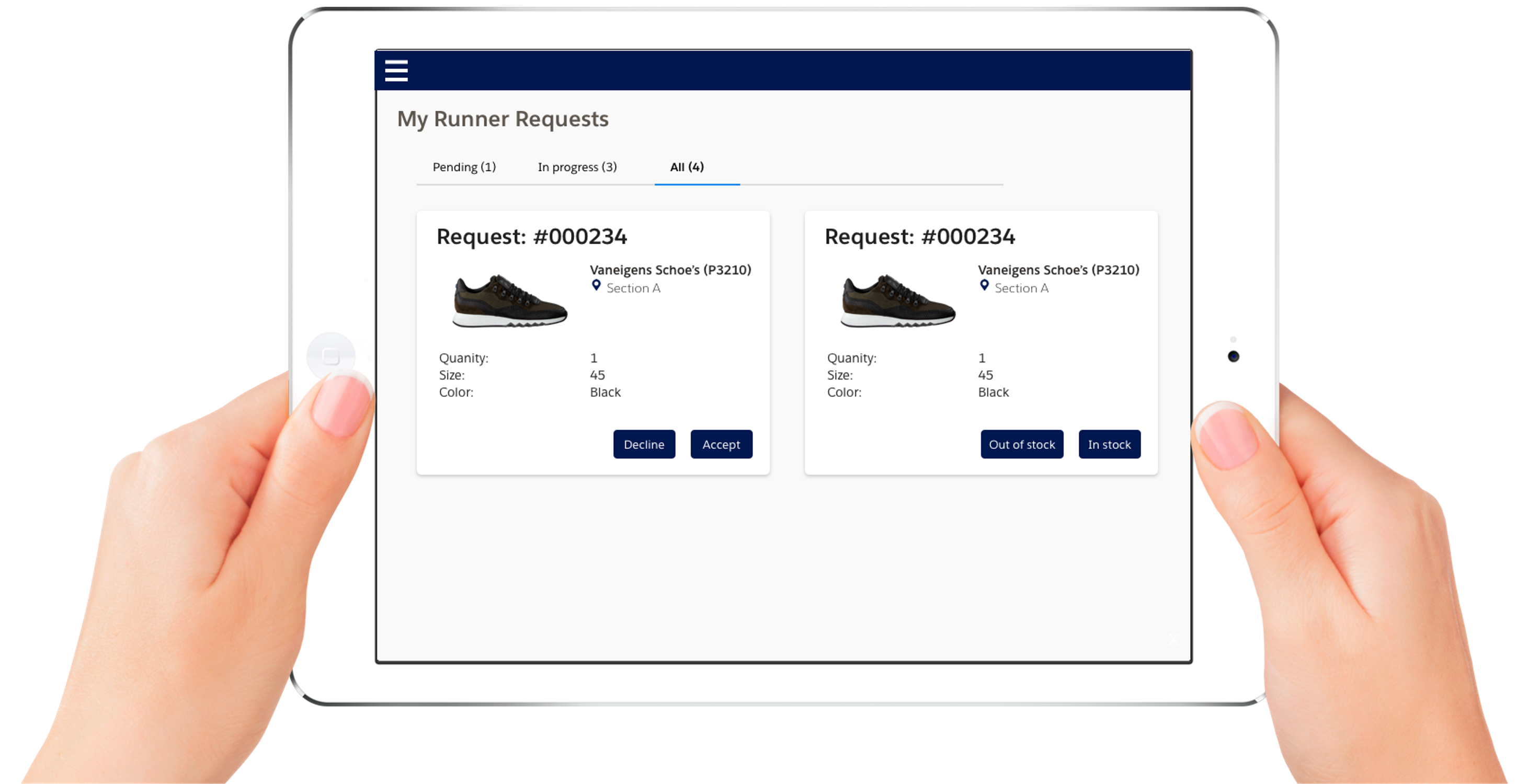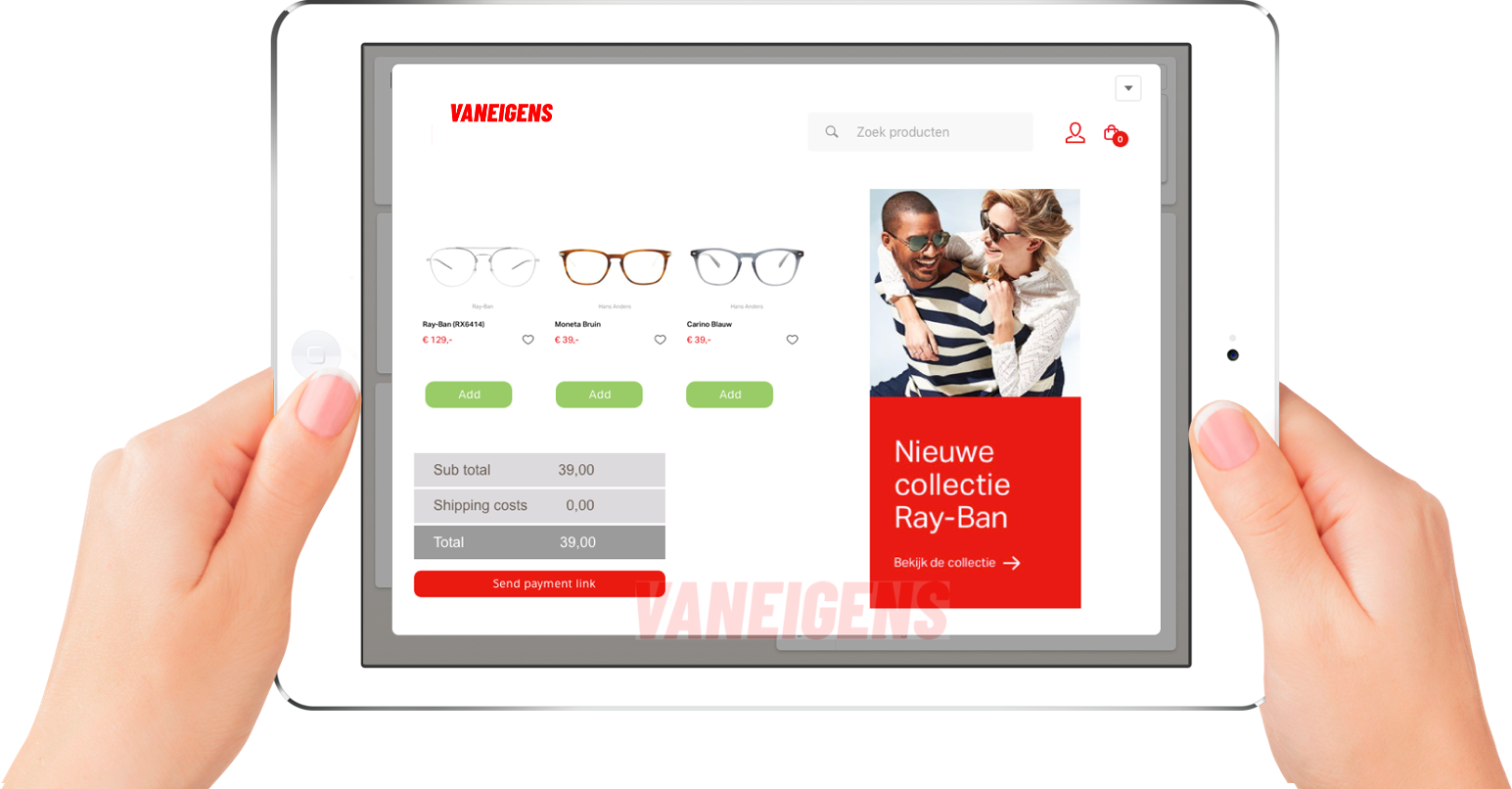 USE E-COMMERCE PRACTICES TO GENERATE
Related to the stock information, digital ordering via the clienteling solution gives flexibility to both customers and retailers. On the one side, customers can try an item and the right size, and then have it send to their homes. On the other side, the retailer can have less items of one size in stock, which decreases entrepreneurial risks of having large stocks. Of course, all channels and processes should be perfectly aligned to deliver a great customer experience. 
MONITOR AND PLAN YOUR STORE & SERVICE WITH
For excellent business operations, marketing plans and sales strategies, the collecting of data and analyzing & reporting of customer behavior and other data is essential. With richly enabled default dashboards and reports, you are able to analyze performance on a large variety of variables, like store, brand, customer type, agent or district. Optimize your dashboards and reports as you require to make the most out of your business.
DRAG AND DROP YOUR CUSTOM COMPONENTS FOR
Do you wish to add additional tools or custom fields to the above mentioned components and features? With the VANEIGENS Clienteling App, you have the chance to add every created custom Lightning component to the page as well. And all of this is enabled in a drag & drop setup.